In this issue:
From the President's Desk:  Love is Still the Answer
CDC guidelines for humans and their pets during the pandemic
The Need is So Great…a recent help request
Got a Minute?  Take the survey to help
Purr:  A letter from a donor
PFA is Open for Business
Don't Abandon Your Pets
Food Campaign Continues; our new Pawtner Corrado's Pet Markets
Wait Until 8 Alley Cat Allies Program to Save More Kittens
SPAY IT FORWARD 2020 Campaign needs donations
and FINALLY….May/June results are in!
Coming next issue…How to Create A "Town AdvoCAT Team"
……………………………………………………………………………………………………………………………………………………………….
Our lives have changed forever.
Love is still the answer. 
From the President's Desk:
What Outdoor Cats Have Taught Me About
Keeping Love at the Center of My Life

Ever since 2004 when my 48 year old husband died of stomach cancer, I think:  I'm here, he's not.  How can I use my time and resources to make a difference, day in and day out?

Time and again the answer has been to fight for the underdog, first children and then for animals.  Both give unconditional love.  And animals, like children, cannot speak for themselves.

Marie-Christine Lochot and I spent months talking before we took the plunge to form a nonprofit:  where would the money come from?  We didn't know how to trap!  Yet we were convinced that 
Community cats were loving creatures who through no fault of their own live outside and need human help. 
By increasing public awareness of, and support for, the benefits of trap, neuter, vaccinate, and return (TNVR), community by community, we would save thousands of lives and reducing shelter intake.
This would be hard:  TNVR was not supported by municipalities, many rescue people, or even by local communities who banned feeding outdoor cats and often PAID to have them trapped and killed.
And so CPAW NJ was born and I became
an official, unapologetic, advoCAT. 
After three years of making just about every mistake in the book, facing opposition, criticism, and and despairing that our work was just a teeny drop in a huge ocean of need, here's the GOOD MEWS!
People who learn about outdoor cats SUPPORT TNVR
Caregivers can learn how to feed responsibly…and trap!
Cats don't know human boundaries, but there are natural deterrents that work for those who don't want cats in yards.
Pawtnerships can be formed so even MORE can be accomplished
Even municipalities can get in the game — and their residents learn to love the support and community bonds the support create.
AdvoCATS are really nonviolent resisters — they continue to fight for the rights of outdoor cats to stay in their outdoor homes through listening, education, awareness, and tools to help people help themselves.  
And the way to be in the world is to listen, show love, while always being an AdvoCAT.
And in self-isolation much of the time, it has become clear to me that there are similarities between our work to help communities accept outdoor cats and the current nonviolent protests for racial equality and police reform around the country (we salute all nonviolent resisters everywhere!).
Think back to one of our American heroes, Dr. Martin Luther King.  Dr. King taught that nonviolence is a form of courage.  In the second tenet of nonviolence he writes:
"Nonviolence … does not seek to defeat or humiliate the opponent, but to win his friendship and understanding.  The nonviolent resister must often express his protest through noncooperation or boycotts, but he realizes that these are not ends themselves; they are merely means to awaken a sense of moral shame in the opponent.  The end is redemption and reconciliation.  The aftermath of nonviolence is the creation of the beloved community, while the aftermath of violence is tragic bitterness."
Go here to read more from Dr. King about the importance of keeping love through nonviolent resistance at the center of our lives, especially in hard times:  An Experiment in Love: Martin Luther King, Jr. on the Six Pillars of Nonviolent Resistance and the Ancient Greek Notion of 'Agape'

For everyone who has joined our community over the past three years, THANK YOU, truly, for everything YOU do to make this a better world.
……………………………………………………………………………………………………………………………………………………………….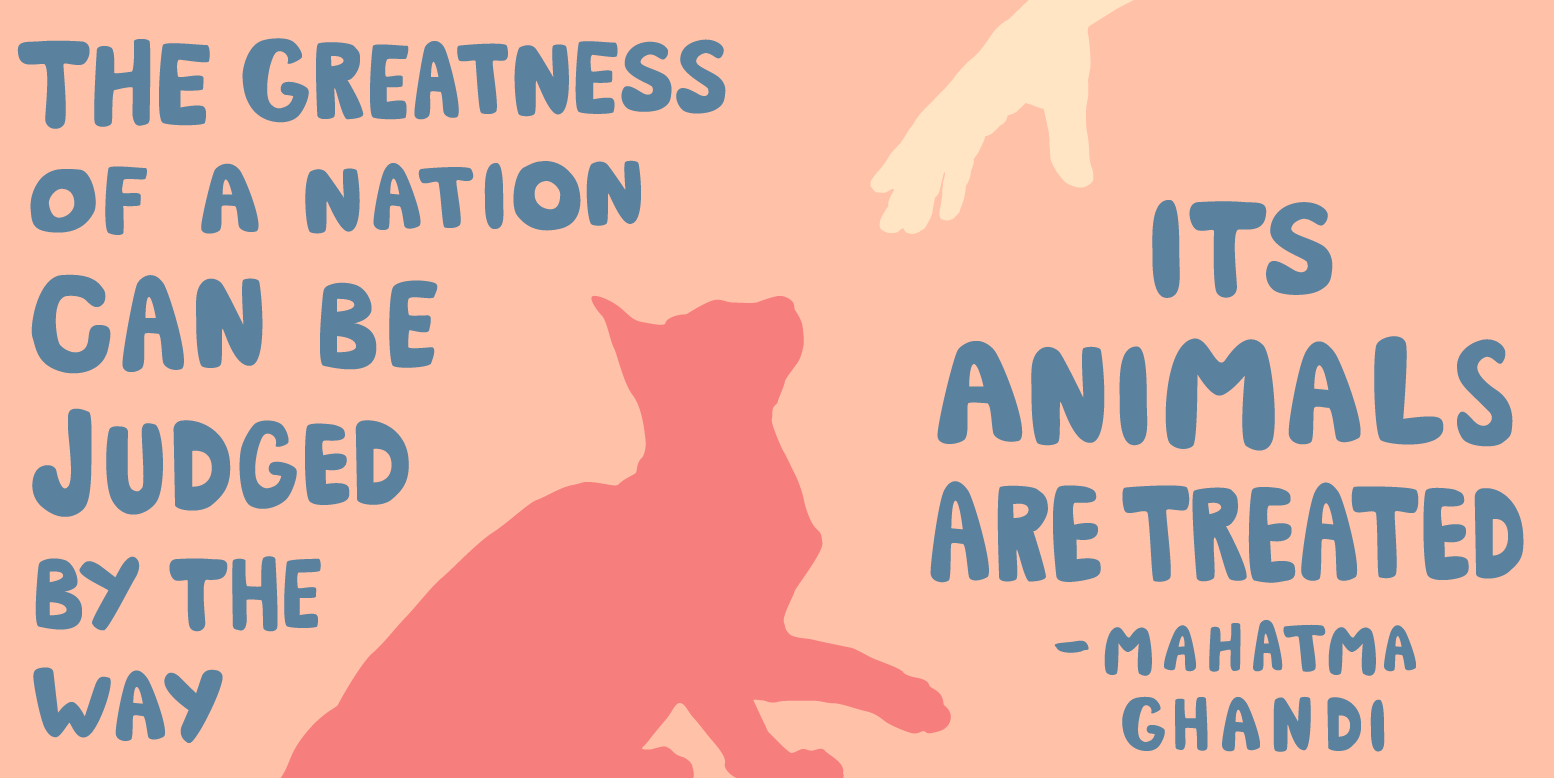 THE NEED IS SO GREAT.
We just received this email request over the past week.
HI, MY NAME IS _______.  I FOUND A POPULATION OF FERREL CATS. I HAD PLANNED TO TAKE THEN TO (name of place withheld)  BUT THE COVID 19 ACCURED THE POPULATION OF FERRAL CATS IS ABOUT 10 AND 3 KITTENS. I AM OVERWHELDD RIGHT NOW, THE POPULATION WAS ABOUT 5 AND DOUBLED IN THAT TIME, NOW THE (name of place withheld) SAID THEY CANT TAKE ANY APPOINTMENTS TILL OCTOBER. I CANT TAKE IT, IVE BEEN PROVIDING FOOD FOR THE ANIMALS DAILY, BUT AT THIS POINT IM OVERWHELMED.I CANNOT CONTINUE TO FEED THE LARGER POPULATION. PLEASE HELP ME. IVE CALLED EVERY SHELTER IN NJ, WE CAUGHT 2 OF THE KITTENS, THERE WERE 5, AND GOT THEM INTO A SHELTER, BUT THEY TOLD US THEY CANT TAKE ANYMORE, AND EVERYWHERE IS SAYING "THEIR FULL" AND CANT TAKE ANY CATS. WE JUST NEED A PLACE THAT CAN GIVE ME LOW COST SPAY AND NEUTER, PLEASE HELP ME.
……………………………………………………………………………………………………………………………………………………………….
Can you give us just one minute? 
Take this survey and let us know how you might like to help us help cats.
THANKS TO ALL SUPPORTERS — VOLUNTEERS, DONORS, CAREGIVERS, PAWTNERS…
stay safe and healthy!
……………………………………………………………………………………………………………………………………………………………….
PURR….a generous donor
sharing part of her stimulus check with pets.
People for Animals is Open for Business!
Click on the link above and make an appointment today…and always remember
to support and
be an advoCAT for low cost vet care.
DO NOT ABANDON YOUR PETS.  Cats that thrive outdoors in your neighborhood were born there or have already learned to adapt if abandoned. Your indoor pet cat that has never been exposed to the dangers that can come from living outside will have difficulty finding food and defending himself from predators. Please do not put your cat out.  Make plans if you can to have your animals taken care of if you become sick.  For more information about your pets, go to:  Best Friends COVID 19 and pets
……………………………………………………………………………………………………………………………………………………………….
GREAT MEWS!  CPAW NJ just matched the Alley Cat Allies $2000 grant for colony caregiver food.  Working with Corrado's Pet Markets, we purchased another $2000 of food for Human Needs Food Pantry of Montclair and the Park Place United Methodist Church of Bloomfield.  People are so very very grateful and with your help we can continue this important work.
DONATE HERE to help people keep their pets.
……………………………………………………………………………………………………………………………………………………………….
Leave kittens where you find them.   
REMEMBER:  Best place for kittens is with mom.
Chances are, mom has gone to find food and will return to care for them. Even if mom does not return, do not take kittens inside unless you are prepared to care for them.  
……………………………………………………………………………………………………………………………………………………………….
SPAY IT FORWARD 2020 

FUNDRAISER

The need is great — the more you help us the more cats we can help.  Going forward we are trying to fill 10 spay/neuter appointments every Monday, as well as filling an additional 10 at the end of the month at the Associated Humane Societies spay van.  We pawtner with rescues/shelters to take in kittens whenever there is space.  Please help however you can — and don't forget to take the survey:  
Suggested donation amounts:
$25 to feed a cat
$100 to spay/neuter a community cat
$150 to sponsor vet care for a kitten
$350 to spay/neuter five community cats
MAY & JUNE RESULTS ARE IN!
 CPAW NJ Report Card as of July 5th, 2020
 
Spayed/neutered (feral): 57
33 females and 24 males
Spayed/neutered companion:  8
Kittens to rescue/adoptions: 16
Additionally, we loaned 7 traps to caregivers, 8 caregivers trapped, and we trained 4 first time trappers!
===========================
Since April 1, 2017

1,380 spay/neuter
…Thousands of lives saved
MEOWY THANKS TO EVERYONE WHO CONTRIBUTED TO HELPING COMMUNITY CATS AND THEIR PEOPLE
Coming in the next newsletter:  
Current Reality:   
MANY NORTH JERSEY TOWNS OFFER NO HELP FOR TNVR AND STILL MAY PROHIBIT EVEN THE FEEDING OF OUTDOOR CATS. 
Be a CATalyst:
HOW TO CREATE A TOWN ADVOCAT TEAM AND MAKE A DIFFERENCE IN YOUR OWN BACKYARD!
Copyright © 2017 CPAW NJ, All rights reserved.
Our mailing address is:
41 Watchung Plaza, #317
Montclair, NJ 07042